VIDEO INSTITUCIONAL
---
Know more about our school. Soon we will be back to work in our facilities.
---
About us
Founded in 1982 with the objective of bringing a complete language school to the jardins neighborhood, Challenges is close to the largest financial center in São Paulo and attends students in a personalized way based on the linguistic needs detected during the initial interview.
---
Mission
Attend our students with full transparency. Train and develop our team, always with didactic proposals and updates focused on the educational market.
---
Vision
Challenges is a school focused on the personalization of teaching and training, always seeking to meet the needs of our students with quality and ethics, capacitating them for a globalized performance.
---
Values
To transform language barriers into paths, Challenge teachers take the language you want into your company.
LANGUAGES
---
Here at Challenges, we work with several course modes. Before starting, our student takes a test in order to insert him/her
in the ideal language and methodology. Choose your language and talk to a specialist. Turn your life around.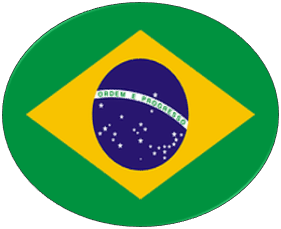 Portuguese for foreigners
We have prepared a course that meets the needs of those professionals who need to learn how to communicate in this language quickly. Challenges offers the Portuguese course in all levels, from A1 to C2.
English
Studying English at Challenges Idiomas consists of entering in contact not only with the language but also with the culture and customs of the language's countries of origin, The classes are based on real situations and are given by competent and experienced teachers, both Brazilian and foreign.
Spanish
Nowadays millions of people speak Spanish as a native language. It's the second most spoken native language. The student can choose between a regular or business focused course.
French
Spoken in all 5 continents, one of the most important Languages in the world can reach you. Challenges can help you master the language spoken by Voltaire, Edith Piaf and Coco Chanel.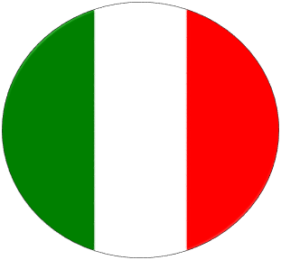 Italian
Learning a language that represents the history, the fashion, the gastronomy, art and philosophy of Civilization is a privilege that Challenges offers.
German
Considered one of the most complex languages to be mastered, learning German is a real challenge, but Challenges has prepared a course that makes this task much easier.
---
Group classes

---
Group classes
Small groups with focus on conversation.


---
One to one classes
Tailored to the student's needs

.


---
Online classes
Now all our classes are being given online for those who want to study wherever they are
.

---
Immersions
For those who want to improve in the language. Pronunciation correction given by native teachers.
.
n.b.: All these modes can be done in our school, your home, your office or online. In this period, due to the pandemic, all our classes will be given online.
Why does the expected result come quicker with Challenges?

Our teachers are focused on the result, we will work to achieve the 100% result.